Chaco – He National Service of Agrifood Health and Quality (Senasa) delivered to the rural societies of Quitilipi and the Chaco Center the authorization certificates to function as livestock fairgroundsafter having complied with the documentary, technical and infrastructure requirements established by current regulations, which favor health and animal welfare.
He Director of the Senasa Chaco Formosa Regional Center, Facundo Galvani, delivered the authorization certificate for the fairgrounds to the president of the Rural Society of Quitilipi, Juan Carlos Conci, within the framework of the first annual auction held on February 14.
In this way, the Rural Society of Quitilipi was enabled according to the provisions of Senasa Resolution 924/2020 to function as a fairground belonging to group 2, a category that corresponds to farms whose average number of auctioned animals is between 500 and 1,000 per event.
Also present at the auction were the coordinator of Animal Health, Facundo Macias; the head of the Senasa Machagai Office, Walter Audizzio and the paratechnician Víctor Biain.
While, on February 15 in the town of Machagai, Galvani delivered the authorization certificate to the president of the Rural Society of the Chaco Center, Orlando Guastalla. Farm categorized in group 3, relative to farms whose average number of auctioned animals is less than 500 heads.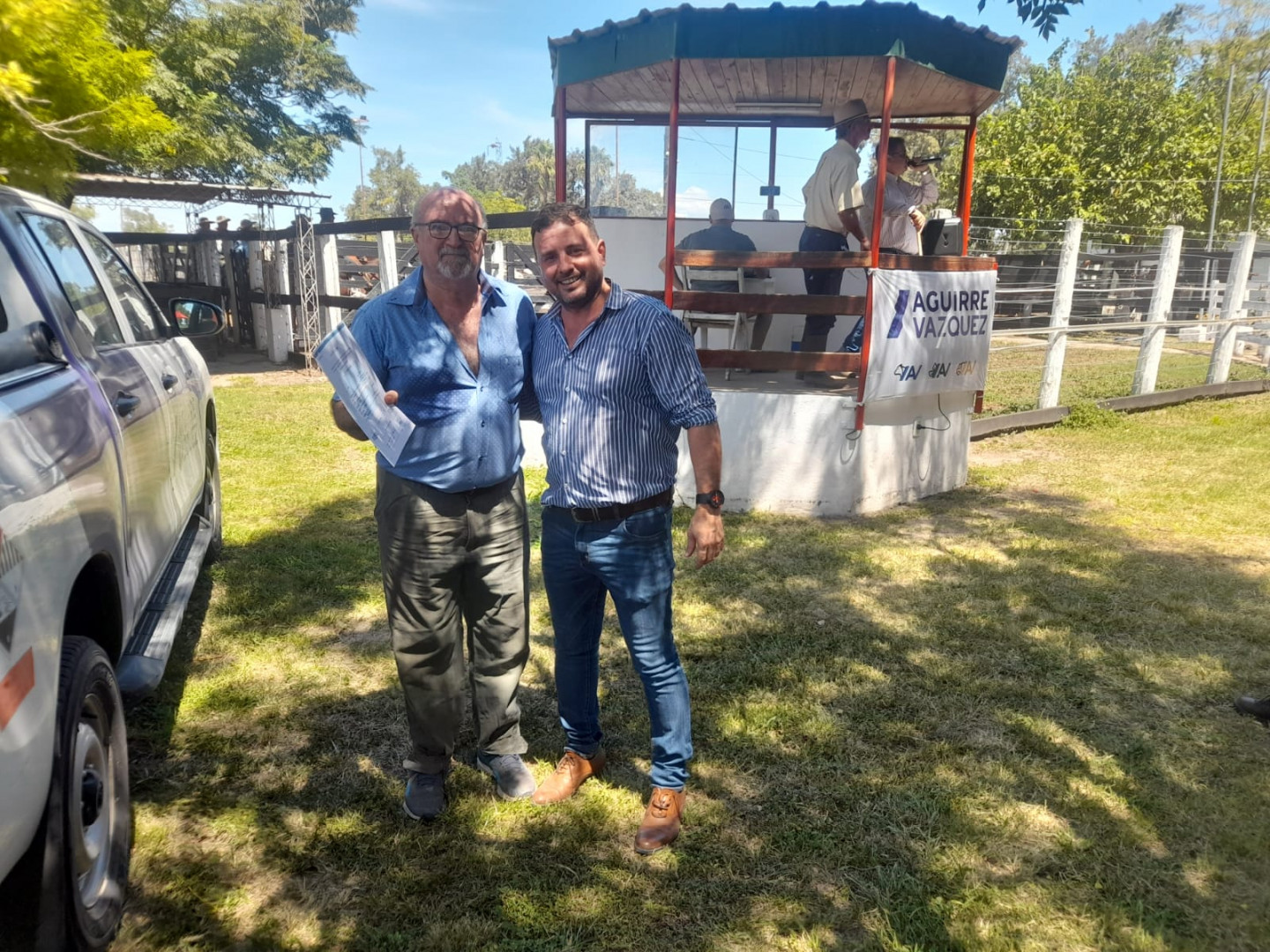 On both occasions, Galvani valued the task of rural societies for the effort to adjust to animal health and welfare conditions, which in turn translate into economic benefits for those who produce.
Activities in Makalle
In another order of things, Galvani took advantage of the tour of the province of Chaco to meet with the mayor of Makallé, Marcelo Angione and the head of the local Senasa Office, Diego Tejerina and Néstor Zelarayan.
The officials discussed the productive situation of the area, the actions carried out by Senasa and it was agreed to advance in the elaboration of an agreement by which the Municipality grants land for the future construction of a building in which the health agency works. national.
In the same way, the authorities agreed to work together in the sampling and analysis of brucellosis in the herd belonging to the family farming sector.
Finally, Galvani became familiar with the administrative and technical requirements of the local office and announced the transfer of agent Néstor Domingo Zelarayan to the permanent plant, as of 1
next March.
Machai
Next, Galvani and Macias visited the office that Senasa has in Machagai, where they met with the head of the unit, Walter Audizzio, and the administrative officer, Griselda Peña. There, they discussed the activities that are being carried out, the situation of the personnel and the reality of the area.
Finally, they held a meeting with the agronomist Pamela Silva and the technician Javier Ávalos, staff of the Rural Extension Agency of the National Institute of Agricultural Technology (INTA) Machagai where they discussed the rabies outbreaks detected in the province of Chaco and discussed informed about the avian influenza situation.