McDonald's in Japan has raised many eyebrows with the release of a new spicy dessert, the Adult Cream Pie.
Unintentionally salacious treatment has been an online trend after being mocked by English-speaking Twitter users, who could not resist the risky combination of words.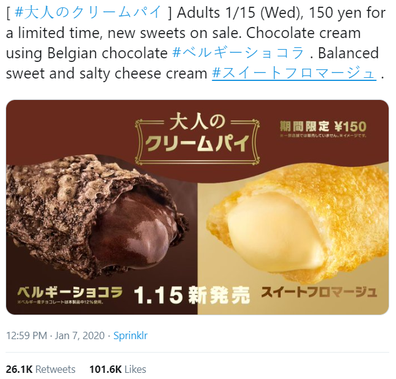 The Japanese name for the gift is unlikely to extract the same spicy comparisons, Otona no Cream Pie. Otona It is translated as "adult," but the word is more commonly used in the Japanese confectionery industry to describe something with less sweetness, such as bitter chocolate or tastier cream cheese. Of course, in English "Adult Cream Pie" means something completely different.
And while it would be easy to dismiss the name of the menu item as a "lost in translation" moment in the Twittersphere, the Japanese gift announcement would suggest otherwise.
In the announcement, presented above, a young woman chases an older woman called "sensei" (teacher) in the clip and asks: "Is that cream pie really so delicious?" To which the older woman, clutching her face, responds passionately: "If you eat it once, you will be satisfied." (Tell us there are no deliberate insinuations there?)
If you check the website, the "complete" part refers to filling out the people hearts, so get your mind out of the gutter.
When the McDonald's Japan Twitter account published a teaser for the gift, which will be released on January 15, memes and raw jokes came fast and heavy (sorry), and a user described the franchise as "naughty."
"I have to love Japan, where they censor porn and have creative product names like this," wrote one commentator.
"… I guess that's a way to increase Japan's population," another user joked.
The cream cake for adults comes in two flavors: Belgian chocolate and sweet cheese, described on the website as a "cream cake that fills the hearts of adults."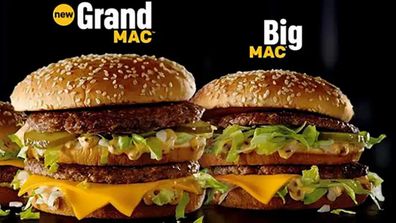 McDonald's brings back another fan favorite for the summer