[The Epoch Times, January 14, 2022](Written by English Epoch Times reporter Louise Bevan / compiled by Linda) Although this dog was born blind, it did not become an obstacle for him to get along with his hostess. With the help of the dog's brother, the trio traversed the British soil, went on adventure travel, and even hiked up the Snowdonia Mountains.
Amos is a Staffordshire cross born in an animal shelter in 2017. Congenitally blind, he was one of three survivors of a litter of eight and quickly won the hearts of his foster caregivers.
Jess Martin, 29, recalls veterinarians recommending that the eye be removed because the retina had detached. She told Cheshire Live, "Dogs often have migraines due to the increased pressure in the eye, and also, they can't blink or close their eyes, which can lead to stab wounds." When I was older, I underwent surgery to remove the eyeballs and suture the eyelids.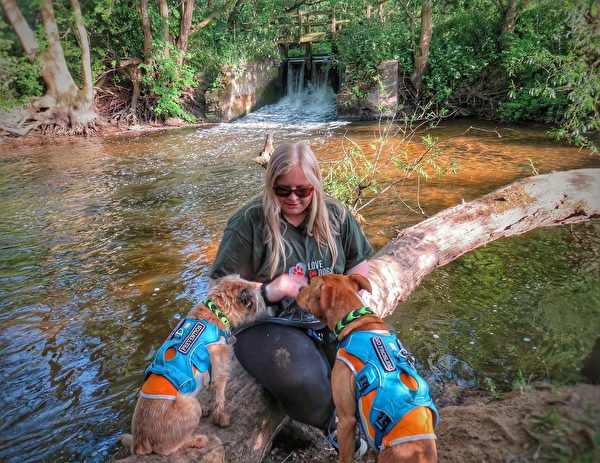 Jessie initially worries about how her dog, Toby, will treat her new partner, Amos.
"After the operation, Amos smelled like medicine and looked like an extra from a horror movie, with his eyes sewn up but still bleeding," she said, "but Toby was instantly 'big brother' (younger age) But he is a big bodyguard."
Tiny Toby, a former Cheshire Dogs Home mascot and therapy dog ​​for people with dementia, has been Jessie's jewel for eight years. Since his slipped disc injury, he's been impatient with other dogs, but Amos is an exception.
For example, when Amos needs to drink water, Toby will walk over, drink water from a big bowl, make a loud noise on purpose, and then push his big friend over to drink water.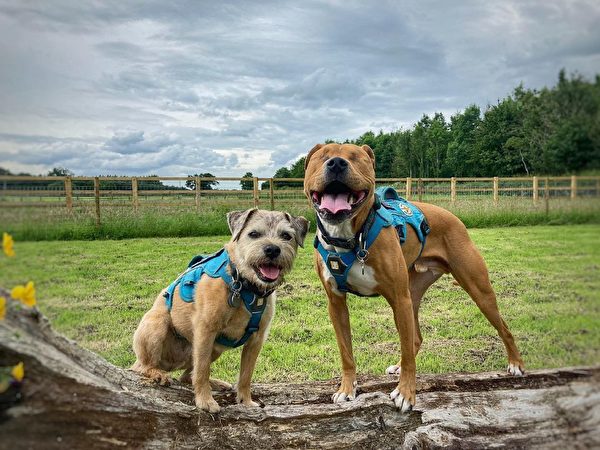 When Amos became a little more familiar with the surroundings of the new home, Jessie began to take the two dogs out for a walk. At first, Amos was cautious and took an hour to walk the 15-minute walk. However, later Toby became Amos's eyes, and its self-confidence gradually increased.
At that time, Amos was only fostered at Jessie's house, and the real adopter had not yet arrived, but then Jessie was worried that the new owner might be too protective of Amos, so she decided to adopt it herself. It wasn't easy, but she was determined to give Amos the best life possible.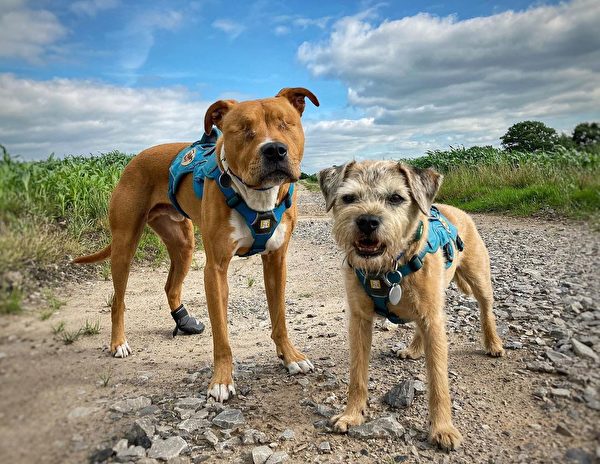 "It's my responsibility to give him a satisfying life," she explained. "I don't want Amos to live like a house cat."
Today, Amos is 4 years old and living his happiest days. It explores the British Empire with Jessie and Toby.
Amos would often nibble Toby's tail lightly and tether it tightly to his side, but then the two dogs developed a "body bump" technique. Amos even learned to respond to Jessie's orders.
"Amos is like a little goat," Jessie said, "knowing that walking up requires raising his front paws a little higher, and if you tell him the steps are higher, he will raise his front feet higher. But he hears the sound of water. It was a little nervous, but Toby was always there to take care of him."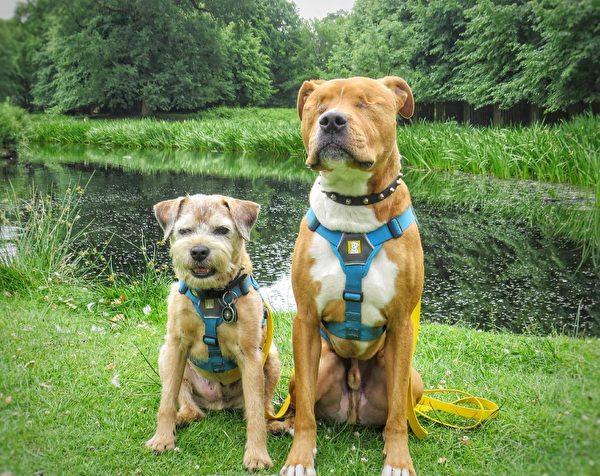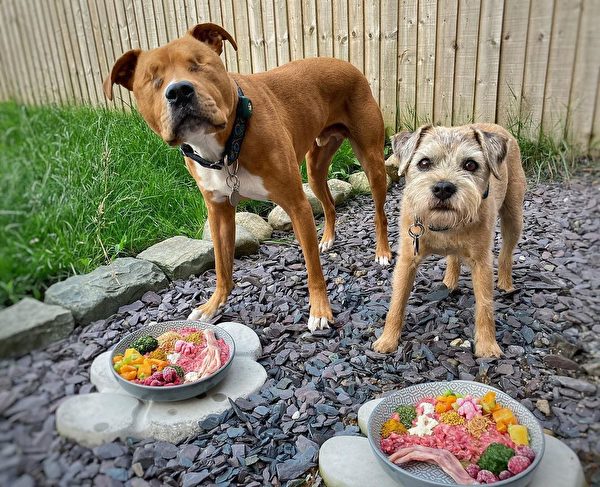 Martin shares his dog's life with friends on his Instagram page jessyyandthewonderdogs. As of last August, the two dogs were being trained to smell.
"We had a great time and can't wait to go out and explore again," Jessie wrote, adding that Toby's "smell training is going very well and his search abilities are amazing!" I'm getting more and more confident and I always like to sniff around with my nose."
Along with the expeditions, Tony and Amos have become inseparable. Amos has also found its eternal home. "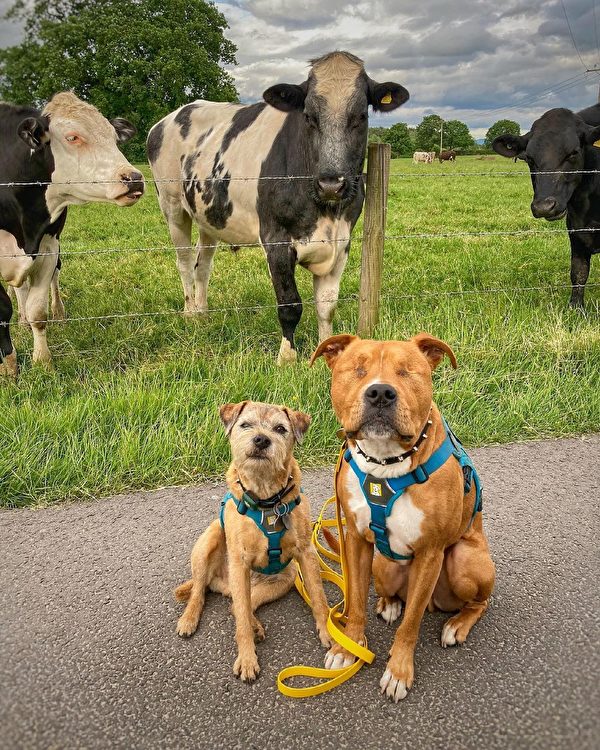 Responsible editor: Han Yu
.