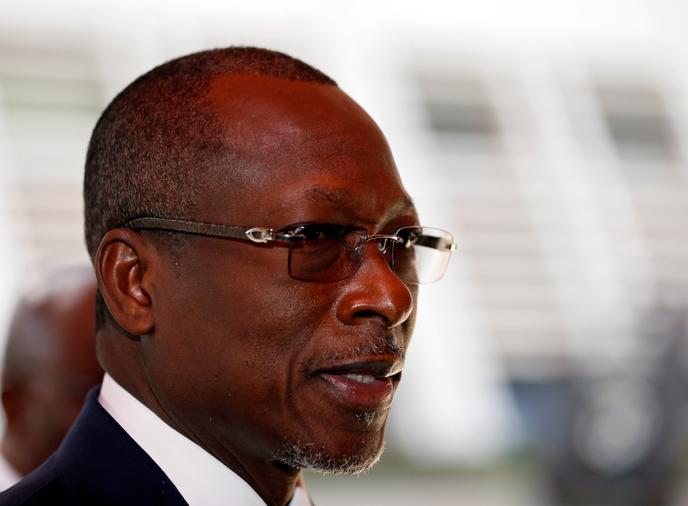 Benin does not have the "Means of rich countries" to take strict containment measures to fight the spread of Covid-19, its president, Patrice Talon, said on Sunday March 29. "To support mobility reductions or confinements, the rich countries are unlocking staggering sums and some even resort to barely disguised monetary solutions, even to the printing press to prevent otherwise inevitable socio-economic chaos"said Talon in a TV address. " The Benin (…) does not have these means ", ruled the head of state. "If we take measures that starve everyone, they will very quickly end up being defied and flouted", he added.
Read also
Closing borders in Africa arouses fear of food shortages
Eight major urban areas, including Cotonou the economic capital, will be surrounded by a "Sanitary cordon" and public transportation suspended in these communities starting today. Many voices are rising to denounce the lack of protective measures and question the officially small number of people infected with Covid-19 (6 Sunday morning) compared to other countries in the area. Neighboring Togo (28 cases) and Ghana (141 cases) have adopted strict containment or movement restrictions.
"Unable to impose quarantines"
Last week, a demonstration by students of the University of Abomey-Calvi who demanded the closure of their establishment and of all the schools in the country killed one of the demonstrators. The government finally closed schools and places of worship on March 22 and 23.
In West Africa, where a large part of the population lives on less than two dollars a day and depends on the informal economy to survive, measures to contain and slow down the economy are very difficult to put in place . "The impossibility of imposing total quarantines in slums or in disadvantaged neighborhoods means that this will not be an option in Africa", notes the international economic consultancy NKC African Economics.
Read also
In Africa, faced with the coronavirus, "we see price increases and some shortages"
"Mismanagement of the situation could result in a cost of human life far greater than economic losses"said the study, published in late March, as sub-Saharan Africa recorded a worrying increase in the number of Covid-19 cases on a continent lacking solid health systems.