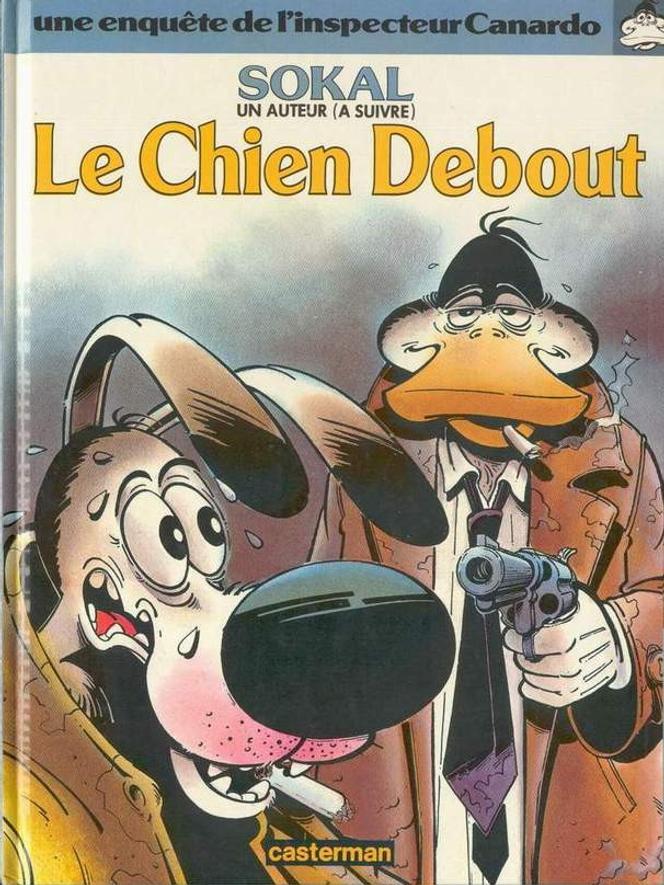 A crappy old trench coat, a bottle of whiskey in his pocket, the reflections of a disillusioned cop, a white Cadillac vaguely reminiscent of Inspector Colombo's Peugeot 403, a cigarette butt hanging from its beak – a real palmiped's beak: the inspector Canardo left his mark on Franco-Belgian comics from the 1980s to 2000 with his surveys often set in shady environments and murky neighborhoods in which he blended wonderfully, with his icy repartees and a never-ending cynicism. Its creator, the Belgian designer Benoît Sokal, died Friday, May 28, at the age of 66, following a long illness. He was also the creator of many notable video games, including the most famous, L'Amerzone, was the video game adaptation of one of the episodes of the series Canardo (25 titles in all).
Born on June 28, 1954 in Brussels, Benoît Sokal was trained, like many Belgian authors of his generation, at the Institut Saint-Luc, where he followed the courses of Claude Renard, in the company of François Schuiten. It's in the school magazine, The 9e Dream, that he publishes his first stories in a realistic style that he will quickly abandon by devoting himself entirely to anthropomorphism. Drawn by a nervous feather reminiscent of the Franquin of Dark thoughts released the previous year, Canardo was born in 1978 in the pages of the magazine (To be continued) that Casterman editions have just launched. In love with emancipation, the European comic strip turns resolutely towards an adult audience, which will find in this depressive detective, and quite clumsy with the fairer sex, an ideal false hero, to which it is difficult not to become attached.
Pioneer of computer coloring
A first publication of short stories with publisher Pepperland will precede the launch of a series as such, made of full narratives, at Casterman. The collection will be a critical and public success (30,000 copies sold on average per title) and will give its creator the opportunity to experiment with new techniques. Sokal will thus be one of the first comic book designers to test computer coloring, in 1994. He will also quickly replace his traditional drawing equipment (brushes, feathers, inks, etc.) with a digital tablet, long before this tool becomes the norm in the profession.
The occasional return to realistic stories (Sanguine, The Old Man who no longer wrote) and the launch, later, of a large fresco of shamanic inspiration (Kraa) will not prevent it, apart from Canardo (including the last episode, A con in hiver, released in 2018), to compete with other artistic sectors, in particular video games. Published in 1999 by Microïds, of which he will become the artistic director, Amerzone, the explorer's testament will exceed one million copies sold. Sokal will continue in the video game with the trilogy Syberia (2002-2017), then The Drowned Island (2007), also adapted from an episode of Canardo published in 1992. Very elaborate graphically, these games give pride of place to solving puzzles and atmospheres.
You have 11.75% of this article to read. The rest is for subscribers only.