Akmu opened his mouth to the discord.
In KBS 2TV'Yoo Hee-yeol's Sketchbook', which aired on the 21st, the group AKMU has returned as a whole.
On this day, Akmu unfolded an exciting and energetic stage by arranging the title songs of their debut album'Give Love' and '200%' as a band version.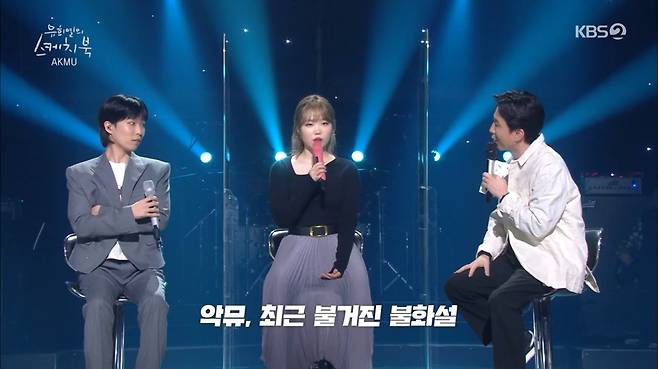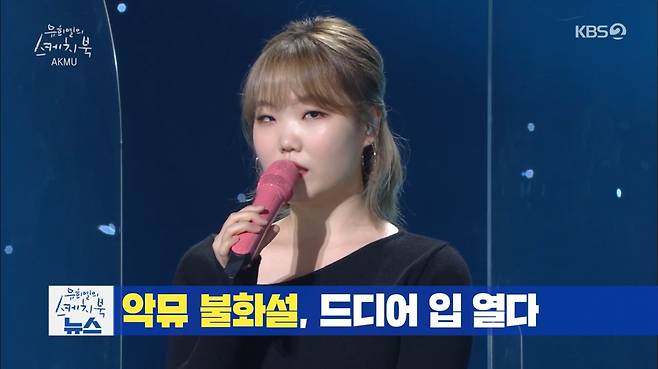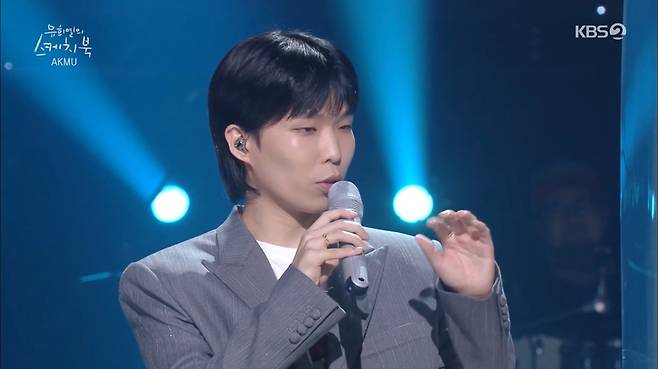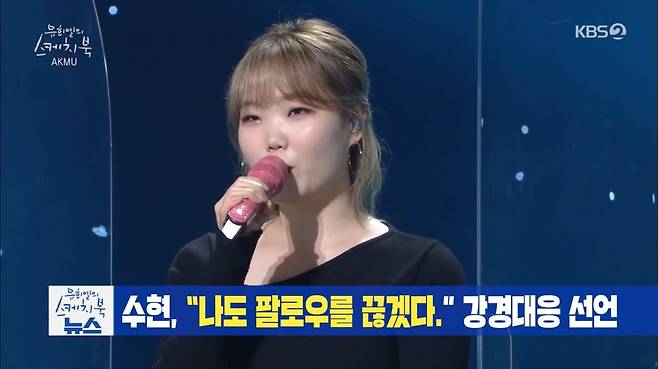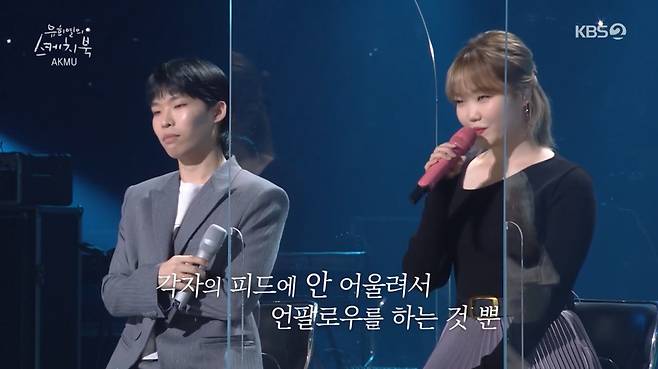 Yoo Hee-yeol was pleased with the two, but wondered about the truth, saying, "I was surprised to see the discord." Recently, when Chanhyuk unfollowed his younger brother Soohyun's SNS, the discord has turned red.
Lee Soo-hyun said, "I have never fought. But I am fighting every day at the same time." He said, "The case is simple. My brother canceled my follow, and an article came out. I kept following it. Maybe there was a change in his heart."
Lee Chan-hyuk explained, "I was just browsing my Instagram without thinking, and then I looked at the follow list. But I just canceled the follow because there was an unsuitable person whose profile picture was bling bling."
Lee Soo-hyun, who confirmed their discord as an article, recalled the situation at the time, "I woke up in the morning, but there was just a discord article. My parents were mentioned, so I wanted to know what was going on." Lee Chan-hyuk said, "I didn't know that things would be so big," and "I got a call to see if the company also fought."
Lee Soo-hyun, who is still following her brother Chan-hyuk, said, "I want to unfollow. It was connected by implicit loyalty, but my brother hung up first. But if I quit now, I'll get another article again."
And soon Lee Soo-hyun announced its official position. He said he would stop following after'Yusuke' aired. The two emphasized that "we didn't fight," and asked "don't misunderstand (even if you unfollow)."
Meanwhile, AKMU released a new single'HAPPENING' on the 16th. 'Happening' is the story after the last album'How can I love you until the breakup, how do I love you?', and it is a song written about the attitude of guarding against someone when new love comes to someone who has been hurt by a breakup.
Reporter Eunjung Kim [email protected] / Photo = Broadcast screen capture