Innovations in preschool, school and higher education, EdTech opportunities, corporate learning trends and changes in modern teaching methods became the main topics of the largest international conference on educational technologies EdCrunch Reload, held in Almaty: Merging mind and technology, Delovoy Kazakhstan reports.
EdCrunch Reload 2022 experts have identified 5 trends behind which the future of world education is.
Research teaching
As noted in his speech Ysai Hernandez Aguilar, pedagogical designer and specialist in international education, modern educational processes need to be modernized. Pupils and students should be able not only to study the materials, but also to understand the meaning of their actions: for what purpose and where it will be possible to apply knowledge in the future. It is then that students will be motivated not only
pass the program, but also independently explore the opportunities that open up during training.
Personalization training
Personalized education is increasingly being introduced into learning processes around the world. This direction, aimed at developing the personality of the student, his potential and opportunities, allows you to build an appropriate training, taking into account the preferred methods and pace of mastering knowledge for a particular student.
"When it comes to learning, it's not the grades or tests that matter, it's the experience you've gained along the way. The environment is extremely important for educational processes. The most important needs I will include the need to be heard and seen, to feel supported and to understand your full potential. " Ken Shelton, Apple Educator Emeritus, Google Certified Innovator, Microsoft Innovative Educator Expert
Thoughtful pedagogical design
Modernization and introduction of new methods in education at all levels is becoming a global necessity. The need to transfer quality knowledge to schoolchildren and students is constantly growing, while traditional tools can already fully immerse students in modern educational processes. This is how pedagogical design arose – a discipline aimed at developing teaching methods through the introduction of modern information technologies. It allows you to design a new educational environment by changing the structure of the lesson with the possibility of expanding learning for students. The introduction of digital technologies in the educational process will also reduce the modern gap between urban and rural schools.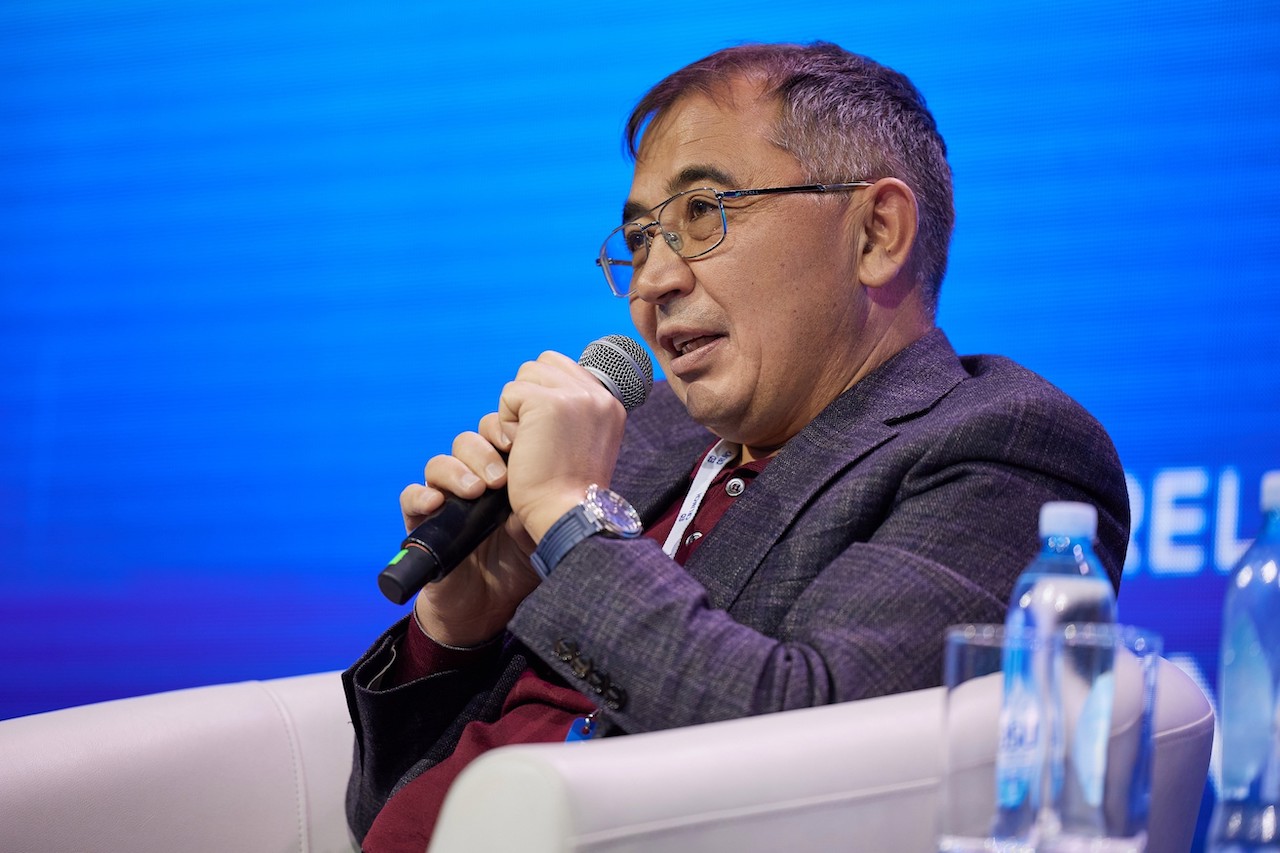 "The most important part of the educational process is its accessibility, equally for both urban and rural students. Education accessible to all allows children to grow up in equal conditions and to develop their potential to the maximum. In order to get good knowledge and grades, all conditions for comfortable and modern learning should be created. Only then will they be able to fully learn and increase their knowledge. That's why we support projects like "Powered by NIS Rural School" Serik Tolukpaev, founder of AITAS holding
Effective Teaching
According to Marjo Kyllonen, Head of the Education Development Department of the City of Helsinki, digital skills are becoming mandatory, and teachers need relevant competencies. However, technology should only be a tool to accelerate learning, which, according to the expert, cannot replace teachers. The main goal of teachers in performance education is to help children grow up to be successful happy people who benefit both themselves and society as a whole.
Project based learning
Project-based learning opportunities for students are primarily characterized by expanding the knowledge base and developing skills through project work. This approach allows you to make a projection for solving problems that they may face in reality. As noted Ken Shelton, Apple Educator Emeritus, Google Certified Innovator, and Microsoft Innovative Educator Expert, the best way for students to be most successful in project-based learning is to look for the connections between problem solving and the daily activities that happen in life. The resulting interest increases engagement and leads to a deeper study of the processes, thereby improving learning skills.