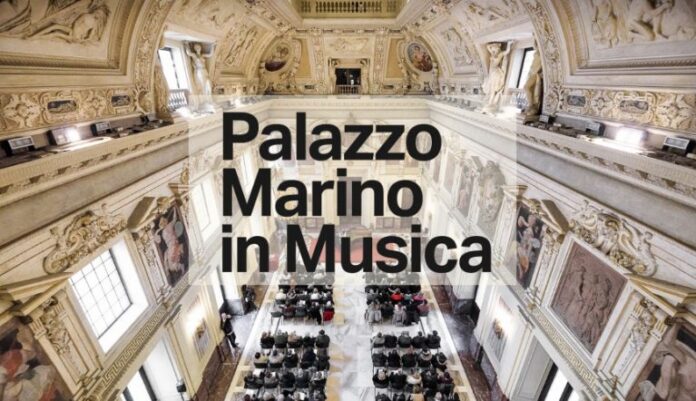 3 free concerts on the occasion of the Grand Tour exhibition
Marino Palace proposes a review of 3 free concerts inside the wonderful Sala Alessi.
The free shows are combined with the exhibition of Gallerie d'Italia "Grand Tour. Dream of Italy from Venice to Pompeii".
The first concert, scheduled for Sunday January 30, "The Academy of Arcadia: rediscovering good taste" provides the ensemble Il Ninfeo Urbano. The concert will be performed with historical instruments and the pieces in review will be by: Corelli, Scarlatti, Valentini, Marcello and Haendel.
The second concert, to be held Sunday 13 February, will be dedicated to Rome Grand Prix. The pianist Margherita Santi will take the stage, performing pieces by Debussy, Poulenc, Lili Boulanger and Ravel.
The third concert is scheduled for Sunday 6 March, by title "Milan Jerusalem – Grand Tour 200 years later".
To access the free concerts, you must wear a mask and have a Super Green Pass.
.