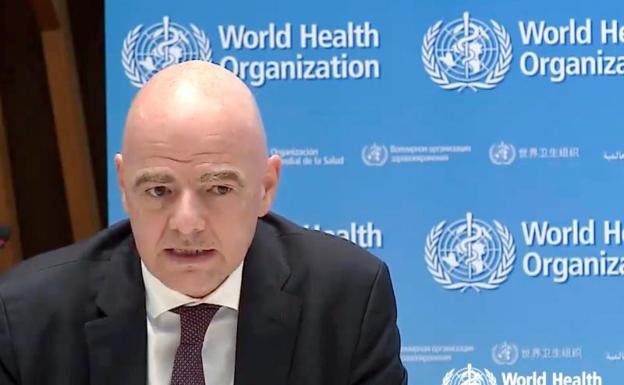 The contracts will be respected until the end of this season, which cannot conclude on June 30
FIFA asked footballers on Thursday to cut their salary in half during the coronavirus crisis that has paralyzed all championships in the world. FIFA leaders met electronically for three hours with the European Club Association and the international players union (FIFPro) and among the proposals of the highest soccer body is the resignation of half their wages while competitions are suspended, as revealed by 'Marca'.
Once the coronavirus pandemic in the world has been overcome, the contracts of the soccer players will return to their initial situation, although taking into account the economic damage that will affect all kinds of activities on the planet. Before the FIFA request, it was already announced that the contracts of all the players will be respected until the end of the season, when it is possible to end it, since it will not close on June 30, as planned.
Thanks to an economic fund in which all football players will participate, contracts will be extended and the survival of professional football will be guaranteed, despite the ERTE's that many clubs will carry out. It will be the clubs that will pay the extensions of their contracts to their players.
.